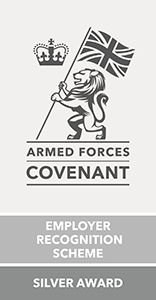 Joining Telent as you next career move
We find success in recruiting ex-forces personnel and service leavers because we admire their engrained skills and attributes. These skills include discipline, teamwork, leadership, the ability to stay calm under pressure, comfortable in a fast-paced environment, decision-making, determination and problem solving.
We actively promote and support the recruitment of Service Leavers, appreciating the impact of the transition
We have a sincere admiration for the qualities and experience that are synonymous with Service Leavers
Proven success of supporting and recruiting Service Leavers into our business
Signed up to Armed Forces Covenant
Recognised by the Defence Employer Recognition Scheme, receiving a Bronze Award in 2019 followed by a Silver Award in 2021
We offer opportunities for Service Leavers across all Telent business units
We offer training and development for entry-level roles, with clear career paths and progression based on ability
Many of our roles suit experienced Service Leavers
To take your career places, email your CV to careers@telent.com

Please explore and join our dedicated Service Leavers Community on Linkedin Telent Service Leavers Community | Groups | LinkedIn

A Telent Service Leaver case study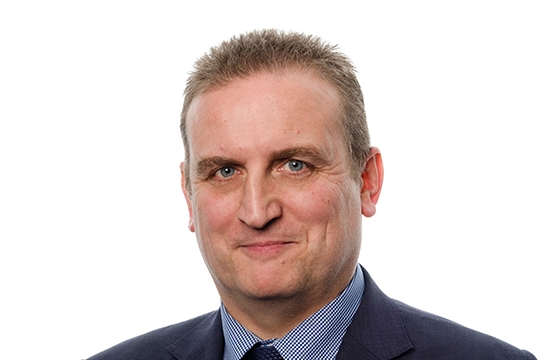 Barry Zielinski, Operations and Services Director at Telent, joined the company following his departure from the military in 1999. Barry carried out nine years' service in the 1st Regiment Royal Horse Artillery. During his military career, Barry was awarded the Best Gunner award, and for many years, he represented his regiment at both long distance running and rugby. Having developed strong ICT skills, Barry joined Marconi in its prime and made the most of the millennium as a Senior ICT Engineer in London. In 2001, Barry helped win Marconi's first major emergency services' ICT Services contract with Mersey Fire & Rescue Service which, 19 years on remain a key customer with the current contract in place until 2024. Following the formation of Telent in 2006, Barry continued to develop his career with the business, providing critical support services to the emergency services sector, specifically in the Command and Control and Airwave services arena to a national level.

In 2019, Barry was promoted to Operations and Services Director at Telent following his successful leadership of Telent's business in the emergency services sector as General Manager for several years. As part of Barry's new role, he will oversee Telent's technical resources, pre-sales and customer service contracts, ensuring the effective and successful delivery of ongoing projects and services across Telent's Public Sector, Service Provider, Emergency Service and Defence customers. With over 20 years' experience in the public sector, Barry will also manage the integration of service desks and engineering functions across Telent's Network Services division. This will combine expertise and resource from different disciplines with Barry's experience to enhance Telent's offerings for all customer sectors including the emergency services.