We are the technology services business and experts with the critical digital infrastructure that keeps the UK & Ireland connected and protected.
You can also be confident that you're dealing with experts as we hold the highest level of accreditations and can advise on both legacy and emerging technologies. Any new solution or service we propose will not only work in harmony with your existing systems but will also offer a clear roadmap for future development.
BT
System X Sustain contract for BT, supporting the system that over 90% of UK phone calls pass through.
View more
First Great Western

MCA
In 2020 Telent secured a ten-year agreement with the Maritime & Coastguard Agency to design, build & manage a next-generation mission critical network, to connect 165 remote radio sites.
View more
RNLI
Supporting the RNLI paging system that mobilises lifeboats crews across UK & Ireland.
Virgin Media
Providing 24x7x365 support to Virgin Media's core network using our nationwide field engineering teams and our expert engineers located at our Network Operations Centre.
Kent County Council
Traffic signals and ITS maintenance contract plus maintenance of assets including variable message signs, vehicle actuated signs and speed indicator devices
Network Rail Logo

Merseyrail
Maintaining over 3500 SISS assets on the Mersey Rail route.
Avanti Westcoast
Telent maintains over 4000 SISS assets along with fire , access controls and intruder alarms .covering from London Euston to Glasgow central.
London Ambulance Service
Maintenance of mobile data terminals for London Ambulance Service, increasing ambulance on the road availability by over 40,000 hours.
CityFibre
Constructing a full fibre network for CityFibre in the North West of England. This digital infrastructure will create new possibilities for CityFibre's customers and create jobs in the local community.
View more
South Western
Maintaining over 6000 of SISS assets and CCTV including Dispatch CCTV.
North West Fire Control
Supporting the control room at North West Fire Control, the UK's first regional fire control centre that serves Cheshire, Cumbria, Greater Manchester & Lancashire.
View more
Solihull Metropolitan Borough Council
Traffic signal maintenance contract with Solihull Council (SMBC), covering maintenance responsibility for more than 160 Highways assets including junctions, pedestrian crossings, and car park guidance signs.
High Speed 1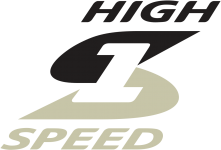 Sky
Providing engineering & maintenance services for projects to support & evolve Sky's access network & broadband services.