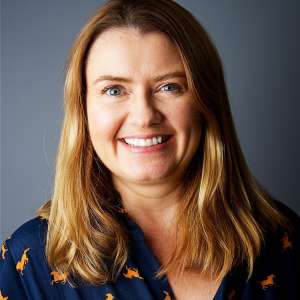 Jo Gretton
CEO
Jo Gretton is Telent's Chief Executive Officer responsible for leading the company to deliver excellent customer service, continued growth and ensuring that Telent is a great place to work. Jo was a member of Telent's founding management team in 2006. Previously she was Telent's Chief Operating Officer and before that Head of Legal and Commercial which also included responsibility for Telent's QEHS and Company Secretarial functions.

Jo is an Exeter law graduate and practised as a barrister before joining Marconi in 2000. She held various commercial and legal roles at Marconi and was Head of Legal for AsiaPac and the Americas prior to Telent's formation.
---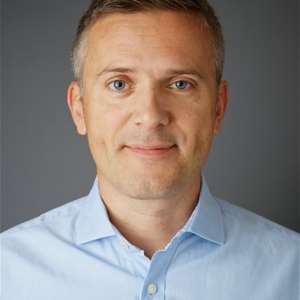 John Kimpton
Finance Director
John was appointed Finance Director of Telent Technology Services Ltd in February 2006. He joined Marconi in 2001 as Financial Director for the Group's Value Added Services division which delivered telecoms network services and projects to European Enterprise customers.
John started his career as a trainee accountant with GEC in 1991 and qualified as a Chartered Management Accountant in 1994. He worked in various finance roles within GEC's Defence business gaining a breadth of experience in finance and operations. Latterly he was a Divisional Controller for Alenia Marconi prior to joining Marconi.
---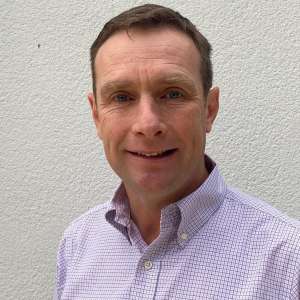 Steve Dalton
Managing Director, Transport
Steve is the Managing Director for Transport and is responsible for developing and implementing strategic plans, leading major operational organisations, delivering turn-key programmes, driving operational improvement, and developing customer relationships and strategy.
Over a wide and varied career spanning 34 years at GEC/Marconi JCB and Telent, Steve has gained considerable experience in Operations, Projects, Services Business and Engineering. Before his role as MD for Transport, Steve held several other senior positions in Telent including Director and General Manager for the Telent Metro business and MD for Network Services which has allowed him to develop a breadth of knowledge across the company.
Steve also holds an MBA from the Open University.
---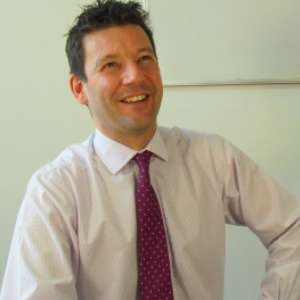 Peter Moir
Managing Director, Network Services
Peter was appointed Managing Director of Telent's Network Services business in April 2016. This role is responsible for the management of Telent's Service Provider, Public Safety, Defence, Enterprise and Ireland businesses.
Peter started his career in the rail industry, working in a technical support office, after graduating from Aberdeen University with a degree in Mechanical Engineering. Due to the privatisation of British Rail he worked for a number of companies before spending over 10 years at Jarvis. During this time he progressed through various engineering, delivery, project and business management roles.
In 2010 Peter joined Telent, working within the project management group in the Rail business, before progressing to General Manager, Operations. He then moved to work within the Carillion Telent Joint Venture for two years, latterly as Operations Director, before taking up his current role.
---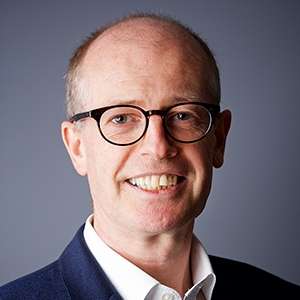 Chris Metcalfe
Strategy Director
Chris is responsible for the development and implementation of group strategy, including organic growth, partnerships and M&A.
Chris completed an MBA at London Business School and started his career with Deloitte Consulting. He joined Marconi in 1999, and subsequently became part of the initial Telent management team in 2006.
Prior to his current role he was Managing Director of Telent's NRTS business, responsible for delivery to Highways England, and previous to that, Telent's Technology Solutions business, responsible for activities in the Traffic, Enterprise, Public Safety and Defence sectors.

---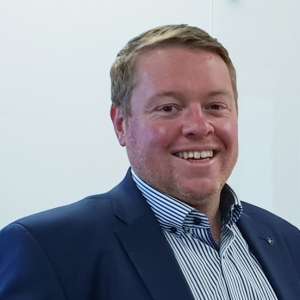 Ric Welsby
Managing Director, Infrastructure Services
Ric Welsby is the Managing Director for Infrastructure Services at Telent. Since taking the position in April 2018, Ric has been responsible building and maintaining our customers' access networks - everything between the telephone exchange and customer premises.
Ric's journey with Telent spans more than two decades, since September 1998, when he joined as an apprentice software engineer. Between then and 2003 Ric worked in the technology support department before moving into operations, working on several independent network projects.
In 2017, Ric became National Service Director for what is now Telent Infrastructure Services Which deploys networks on behalf of several customers including Openreach, Gigaclear and Virgin Media.
---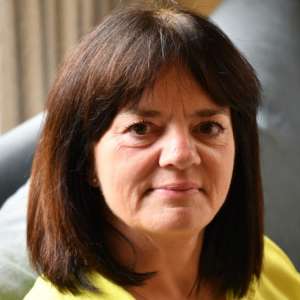 Jemimah Parnell
Group HR Director
Jemimah Parnell was appointed to the role of Group HR Director in May 2021 and is responsible for providing both HR and Internal Communications services across the business.
Jemimah started her HR career working in Grand Metropolitan and Trusthouse Forte performing a number of HR roles. She then moved into telecoms and worked for Mercury Communications which later became Cable and Wireless. She was also the People Director for Three Mobile for many years.
In addition to this, Jemimah has also performed HR Director roles in Sopra Steria, Barclaycard and Audley Travel.
---
Mark Plato - Former CEO
Mark Plato, who served as Telent's CEO from its formation in January 2006, was integral to the creation of Telent and led the company to great success.
Establishing Telent as an organisation with strong and capable management teams in each business unit and function, Mark was a hugely respected and much-liked individual, both within Telent and the wider telecoms and transport industries.
Mark also served on the company's Board of Directors, to which he was appointed in September 2006. His appointment to CEO followed a series of successful appointments elsewhere in the business. He joined Marconi in November 1995 as Managing Director of the Services business, which he grew successfully.
In January 2001, Mark was appointed Managing Director of the Enterprise Networks business within the Europe, Middle East and Africa (EMEA) region. Here, he took the lead on strategy development and delivery for another new business.
In September 2002, Mark became successively Executive Vice President and Managing Director of the Group's Value Added Services Division. This division addressed the needs of European Enterprise customers through a full portfolio of telecoms network outsourcing maintenance and new build turnkey projects.
Earlier in his career, Mark held several senior leadership roles in service-related businesses with London Underground.
It was with great sadness that Telent announced the death of Mark in September 2019. As both a remarkable CEO and a great friend, Mark's legacy will continue to be felt by Telent and everyone who works there.
---